The exhibition gern modern? Living concepts for Berlin after 1945 at the Museum der Dinge charted ideas and initiatives of the German Werkbund in the aftermath of WWII.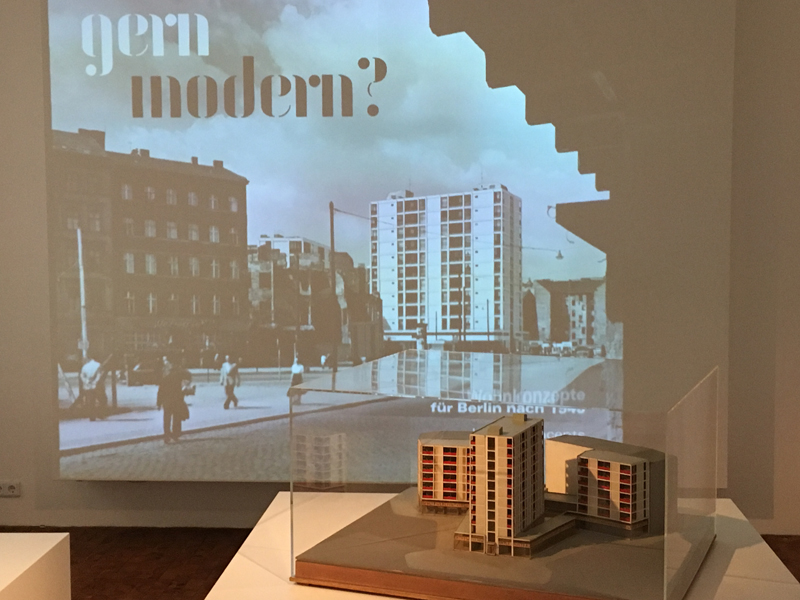 Against the backdrop of a destroyed city, Werkbund projects aimed at introducing modernist ideas to Berliners and ranged from practical and stylish mid-century furniture, exhibitions, educational films and furnished model apartments to the long-running 'Home Advice Centre' for the general public. 
In addition to designing the visual identity and the exhibition graphics, I had the great pleasure to co-curate the DIY Home Advice Centre in collaboration with curator Nicola von Albrecht as an interactive part of the exhibition. In contrast to the historical model, we did not give but asked for advice from our visitors.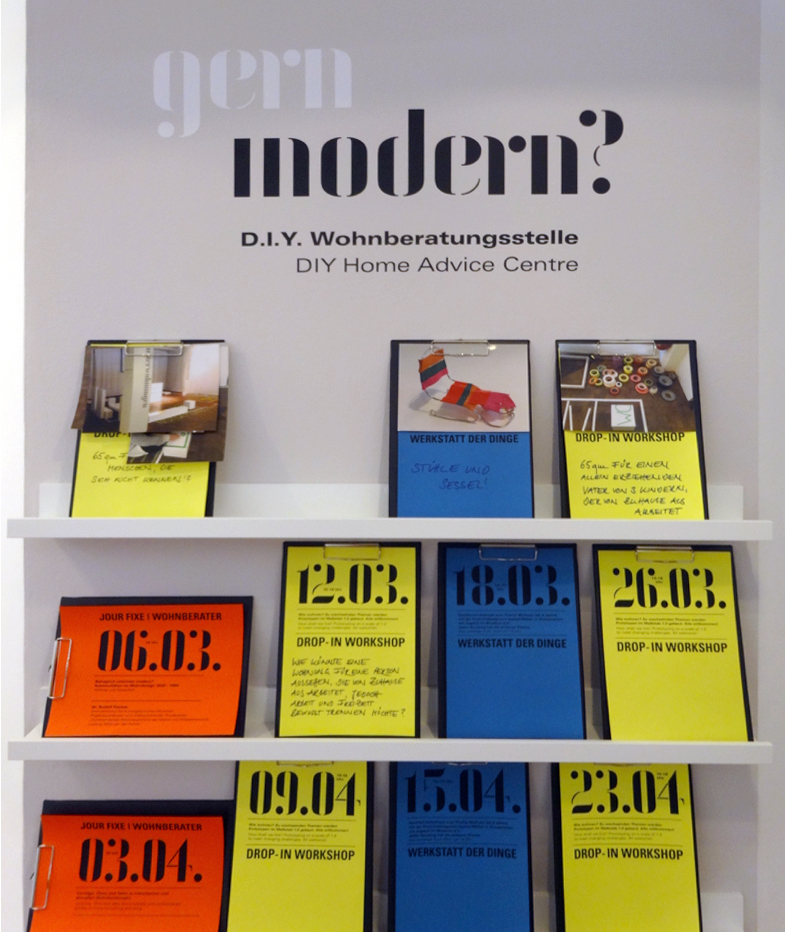 Over the course of the exhibition, the DIY Home Advice Centre hosted a wide range of workshops and events for visitors of all age groups and for local schools.
We invited visitors to try out colour schemes for the iconic model apartments of the Interbau International Building Exhibition 1957. 
We asked people "how we should live?" and registered a strong desire for communal living across all languages.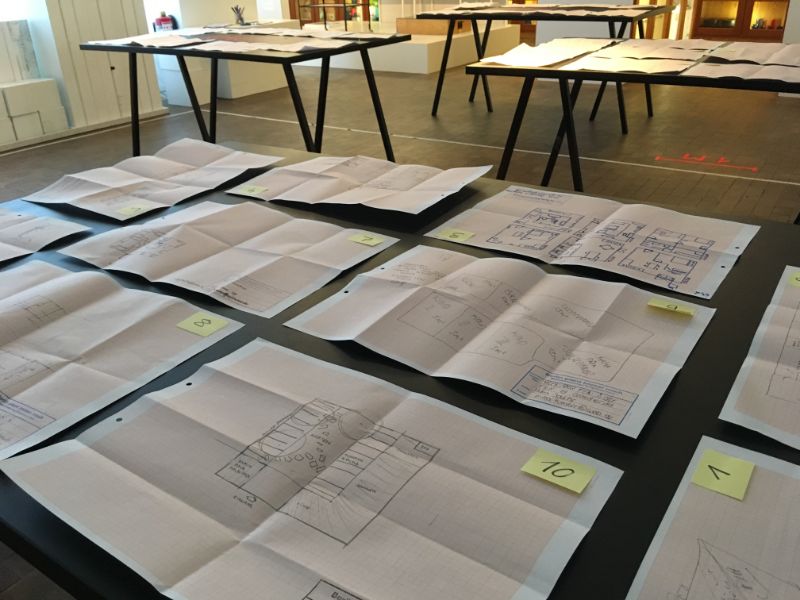 In a reenactment of a 1946 competition, we put out a call for floorplans showing how to live on 65 sqm in the 21st century. One winning entry showed that such a space could be used effectively by around 200 people, if used as a shared resource. 
 In regular drop-in workshops on Sundays, we asked people to build prototypes to explore varying housing needs, such as multigenerational homes. Ideas could be tested with our (almost) life-size version of the historic 'Home Advice Building Blocks' and coloured tape.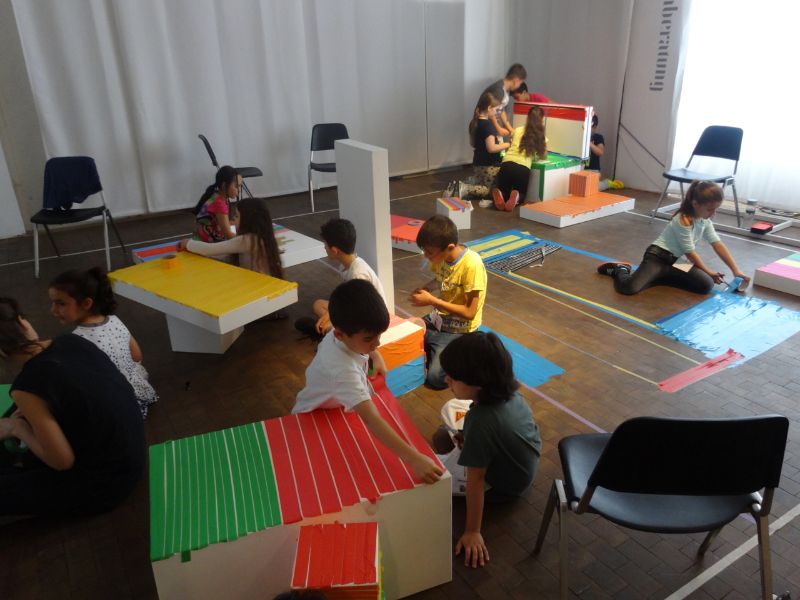 The exhibition also hosted several education workshops with local primary schools. For a report on the project week I led, see my post: How do you live?
The interactive formats of the D.I.Y. Home Advice Centre proved hugely popular with visitors and the response exceeded our expectations. To our joy, we found that people of all ages and backgrounds are eager to seriously engage with a topic – given that they are seriously invited to do so. They did so not only for their personal benefit, but for the benefit of all visitors and especially for the exhibition. Their input highlighted the historic exhibits' relevance, showed which past utopias had turned into reality and laid open how perceptions have changed 70 years on. Thank you to all contributors! 
Guest Curator/Project Management: Nicola von Albrecht
Co-Curator of DIY Home Advice Centre: Rose Epple
Exhibition scenography and design: Alex Valder and Rose Epple
Visual identity: Rose Epple
All photos by Rose Epple, except otherwise credited