The exhibition FOTO | ALBUM in the Werkbundarchiv – Museum der Dinge, Berlin shows private and anonymous photography from the vast collection of the museum. Do not miss it – it is great fun and runs till February 26th, 2018. Poster and exhibition graphics by Rose Apple. 
FOTO | ALBUM examines narrative structures and social functions of photo albums, as well as their aesthetic conventions.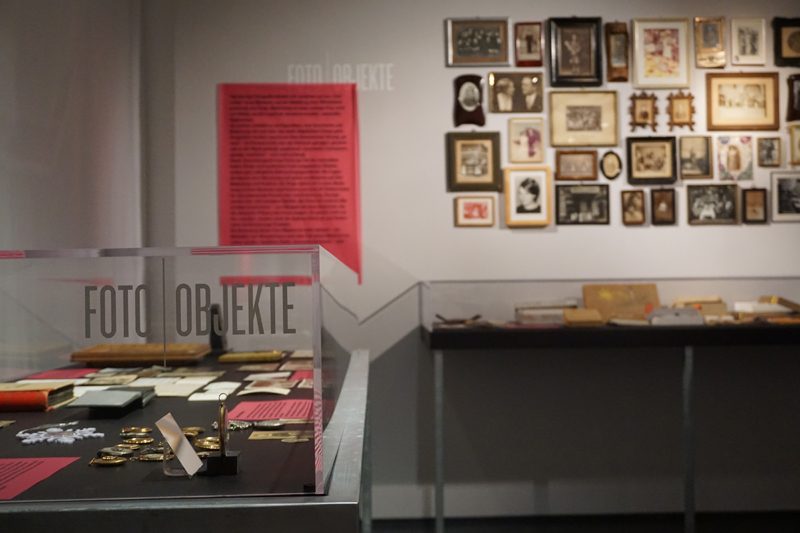 One section shows photos that have been turned into objects. The desire to make photos tangible resonates with a generation that grew up with digital photography.
Centrepiece of the exhibition is the fascinating photo wall of "visual conventions".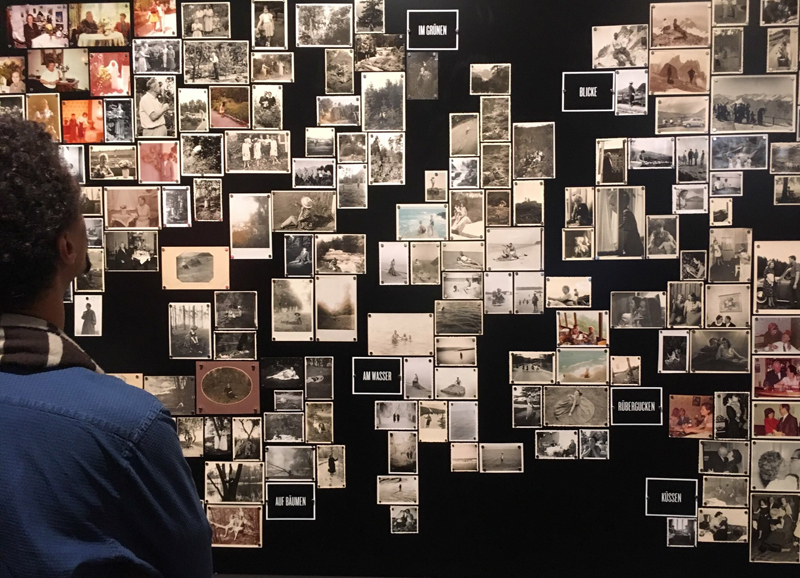 A labour of love by curator Sophie Schulz, the wall shows clusters of photos around typical subjects, such as "on the waterfront" or "with dog", "with flowers", "with thing".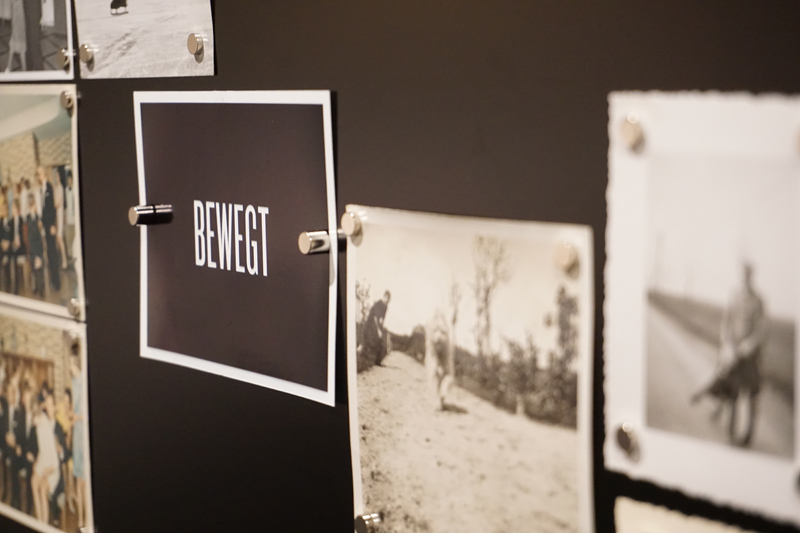 Keywords are printed as black and white photographs and held by little magnets, just like the exhibits.
In workshops I gave in the Museum for the Marcel-Breuer-School Berlin, students took up the challenge of taking photos and creating an analogue photo album in just 5 hours. Creating layouts by cutting and pasting, they did a great job!
Each album had a theme chosen from the photo clusters in the exhibition. Here is a selection of some highlights. On the left you see the visual conventions of the subject and on the right a new take on it by the students.
All photo albums by students will be posted via the Museum's Instagram Channel.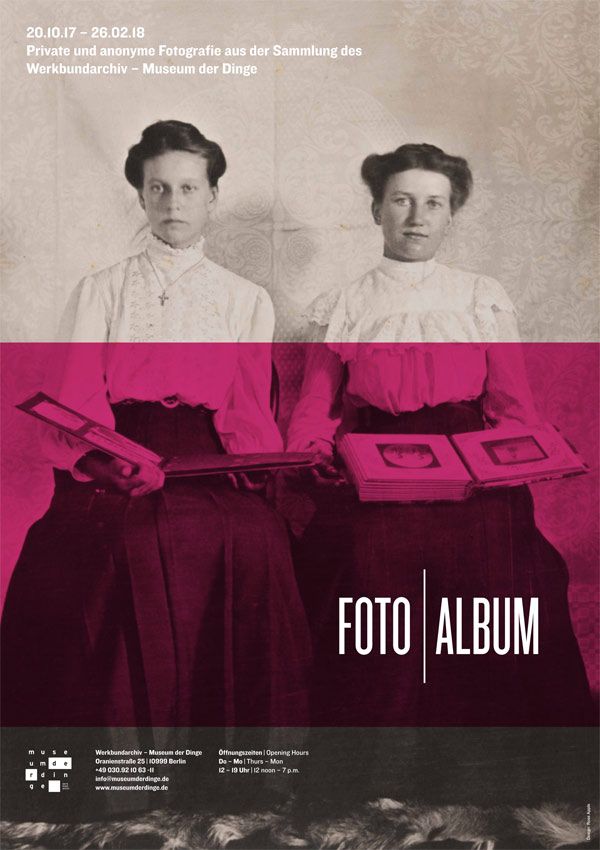 All images by Rose Apple, unless otherwise credited
FOTO | ALBUM
Private and anonymous photography from the collection of Werkbundarchiv – Museum der Dinge
20.10.17 – 26.02.18