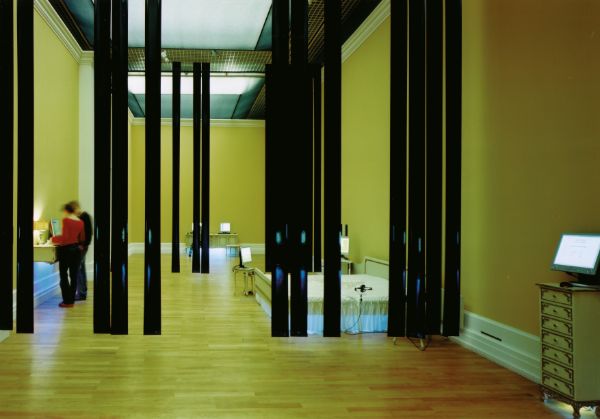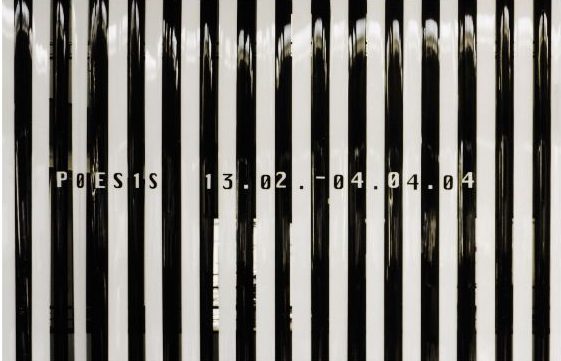 Media art exhibition of the literaturWERKstatt (Berlin) and the Stiftung Brückner-Kühner (Kassel) showing a wide range of works, that deal with text in digital media.
p0es1s. Digital Poetry
Kulturforum Potsdamer Platz, Berlin, 13.2.–4.4.04
Curators: Friedrich W. Block, Benjamin Meyer-Krahmer
Visual identity, exhibition architecture and graphics, media architecture, printed matter, website, book design: chezweitz & roseapple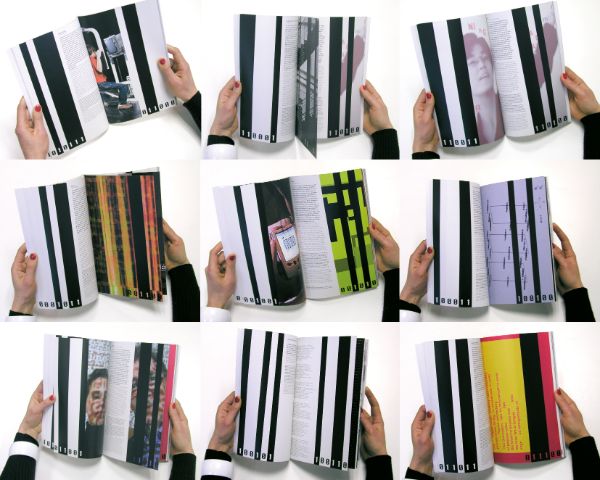 Publication on the occasion of the exhibition at Kulturforum Potsdamer Platz: Black one, white zero: The book is numbered binary, so that each exhibit on a double page has its own barcode. This code links the exhibit to space and book.
p0es1s. Ästhetik digitaler Poesie / Aesthetics of digital poetry
Hatje Cantz, 2004, 64 pages, 25 illustrations, softcover, bilingual edition (German and English editions)
Editors: Friedrich W. Block, Christiane Heibach, Karin Wenz
Graphic Concept, layout, typesetting, cover design textbook: chezweitz & roseapple