Design skills for all! Learning to take things into your own hands is useful – especially so in Berlin, where the Bauhaus Agents asked me to help a class of 10th grade students facilitate wayfinding in their school.
Thirteen students, art teacher Simone Albrecht and myself worked on improving orientation around Otto-Nagel-Gymnasium campus with support by the Bauhaus Agents of bauhaus archiv – museum für gestaltung. In our weekly class we started by exploring how people navigate space and observed user behaviour. We looked at materials and tools of orientation systems from the Bauhaus era until today and students tested own ideas through repetitive prototyping. At the end of a busy school year, students had designed a typographic welcome in the entrance area, a site map, new signage in the staircase and an organisational diagram – all ready to be mounted!
For further details and photos of the design process see below:
Students drew mental maps of their way to school and compared it with digital maps.
What does the school feel like? Draw a memory map!
We documented the existing signage and asked: "Who is being talked to?".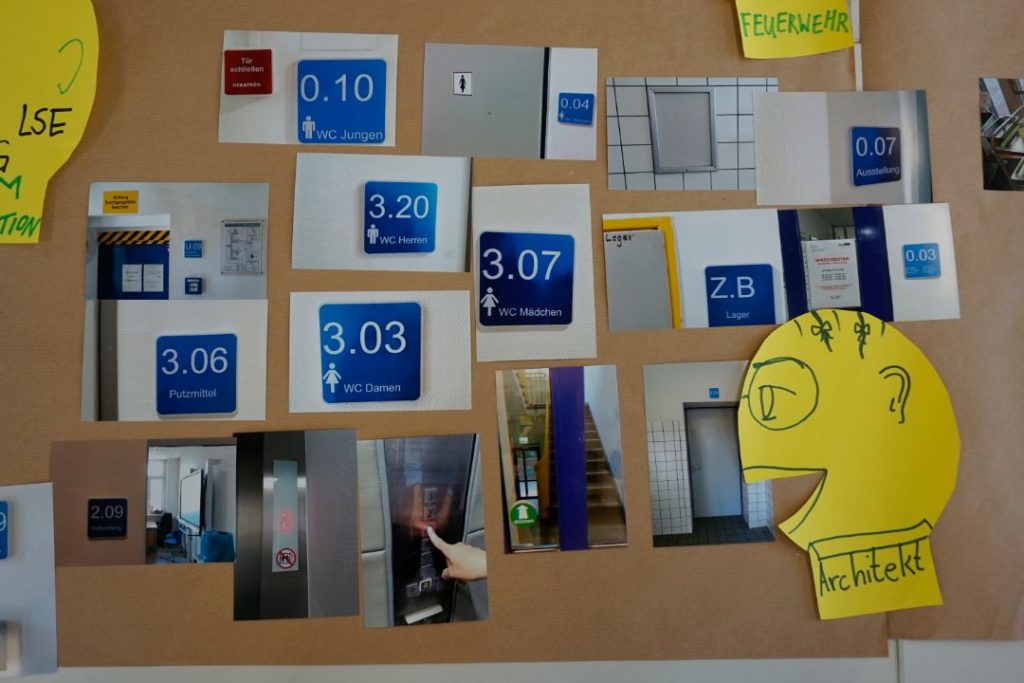 "Who is doing the talking?".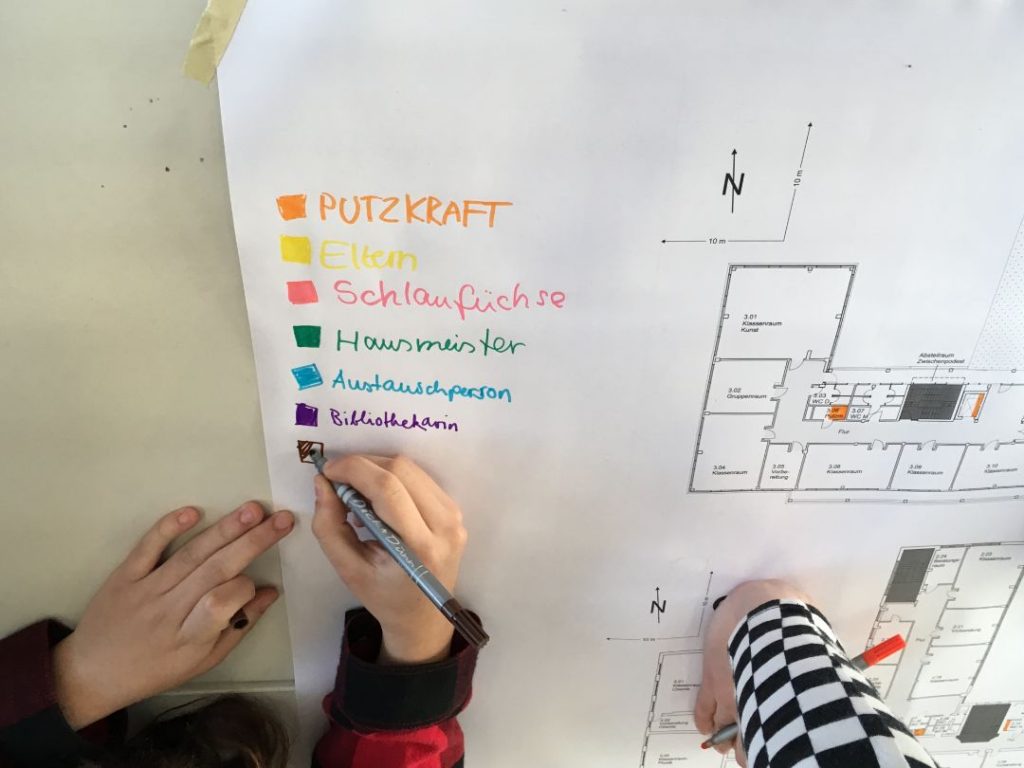 Students identified user groups and observed their behaviour by using different methods of research: interviews, questionnaires, shadowing, fly-on-the wall observation, body storming e.t.c..
Typical paths of users were pencilled into the floorpan.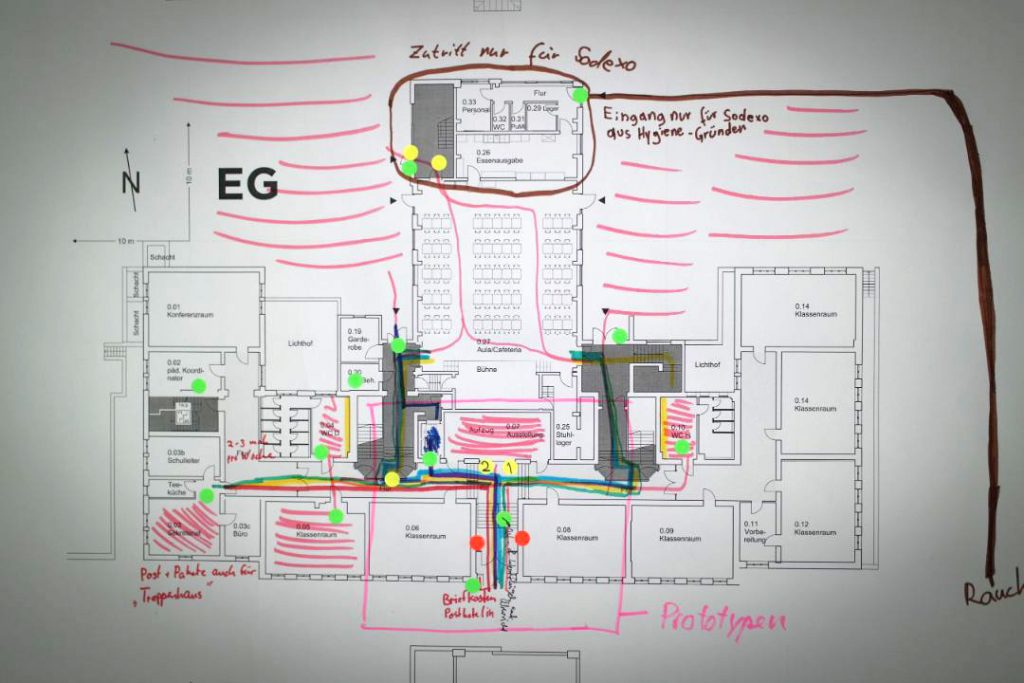 Students defined locations for identification, overview and directional signs.
The group collected examples of orientation systems on a digital pin board.
Students learned about functional and expressive aspects of typography in an analogue crash course.
They individually filled sketchbooks with ideas, samples and sketches.
Then exchanged ideas in small groups and proceeded to build scaled models of them.
Prototypes grew bigger …
… and more professional.
It was great to see everybody so engaged in this collaborative design project and I hope that some students caught the design bug.
A big thank you to the class and teacher Simone Albrecht for their creativity and enthusiasm and the Bauhaus Agents for their hands-on support and making this exciting project possible. Bauhaus Agents in Weimar, Dessau and Berlin are currently exploring new ways of conveying Bauhaus history and ideas in collaboration with schools, curators, visitors, artists, urbanists and designers like me. To learn more about their work go to www.bauhaus-agenten.de.
Title Photo by Catrin Schmitt
All uncredited photos by Rose Epple